Sign up for your 3 Step Boundary Builder
Use this cheat sheet to get your boundaries in place fast!
Break free with confidence and relaunch your life.
I offer empowerment programs either as one-on-one coaching, group workshops, or online courses. I help switched on women, make the big decisions required to live a happier more fulfilling life free from guilt so they can relaunch their life with courage and certainty. As a result you will understand your own processing, feel better equipped to manage your emotions and have techniques to assist your planning and motivation in life and business. If you've tried making changes and feel your constant setbacks may well be your own bit of self-sabotage at work, then we have the tools to propel you forward.
Are you a woman who wants more from her life?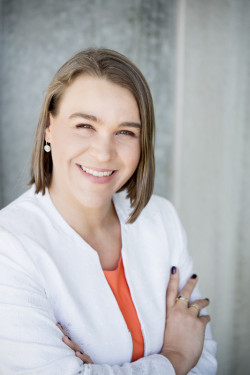 Wish you could make those big decisions guilt free and with certainty?
You know that "safe" doesn't equal satisfied but you feel responsible for your family and don't want to let anyone down. You're sick of feeling trapped and resentful, and are ready to take charge. Being the financial provider for my husband and young children, I know only too well the frustration that can come as you try to balance what you want to do in life with the immediate needs of those dependent on you. I also know the incredible freedom that comes from living your most fulfilling life without neglecting your responsibilities to your loved ones and what it can take to get there. That's why I'm excited to be taking on a small number of clients to shed the guilt and grow their courage in order to take charge of their life.
I would recommend the services of Ari Powell to anyone who is seeking to make positive change and steps towards a fulfilling life. Her approach made me feel at ease and comfortable. Any questions were answered clearly and any uncertainties dispelled quickly. You will be left feeling kitted out and prepared to launch yourself into your new life!
Annie Burns
I would recommend the services of Ari Powell to anyone who is ready to work on consciously changing thought habits and understanding habit and patterns. Her approach made me feel comfortable and open and happy to talk and share. You will be left feeling more confident to make changes and better understand the outcomes.
Drew Burns
I would like to thank and recommend the services of Ari because of her very professional was she conducted herself. She was caring and considerate, also helped me in the process, she made me feel better in myself. Anyone that has blockages needs this process to help them get the best out of life.
Jenny Young
View My Blog
Check out Polish Your Sparkle Blog Page for the latest, contact us for more information.