Breakthrough Your Limits: Up-level Your Life.
Clear your success blocks at an exclusive 5 Day Luxury Creatrix® Retreat.
Do you question the direction of your business or career daily?
Do you feel guilty asking for payment or increasing your prices?
Is every decision you make weighed down with wondering what others might think?
P

owerful Process of Creatrix®
Like many women in business I was almost ashamed to say what I did, always introducing my profession that I still had because it was more acceptable, and people understood it. I struggled to charge for my services torn between needing to pay myself and worrying about what people would think.
What if they thought I was greedy?
What if they couldn't see my value?
What if I actually wasn't any good?
When I used Creatrix® to work on not only my personal blocks, but on my business and money blocks, things started to change, rapidly!
I got ultra-clear on my vision, completely aligned with my worth and unapologetic with the direction I was headed.
Working on my fears of success and failure, doubt, rejection and judgement, I started to take bold steps in business. I was more visible and productive on social media, it felt easy, natural and suddenly people started contacted me to find out more!
5 Day Luxury Creatrix® Retreat
What a difference a few months can make once I stopped sabotaging my efforts and holding myself back. This is why I'm so excited to be offering my Breakthrough your Limits: Up-level your life Creatrix® retreat.
Day one: you learn how your unconscious programming is keeping you stuck and holding you back
Day two: a full day of clearing your success blocks such as fear of rejection and "I can't do this", so that you can stop sabotaging your efforts and increase your success rate
Day three: clear your money blocks including "money can't be made easily or quickly", and learn how to harness your female factor to increase your productivity and time off
Day four: Using the powerful Envision~Align~Unfold goal setting process, you'll create a powerful vision and blueprint for your future, as well as an inspiring vision board to keep you motivated
Day Five: Lock in and anchor all of your learnings so you can return home ready to take action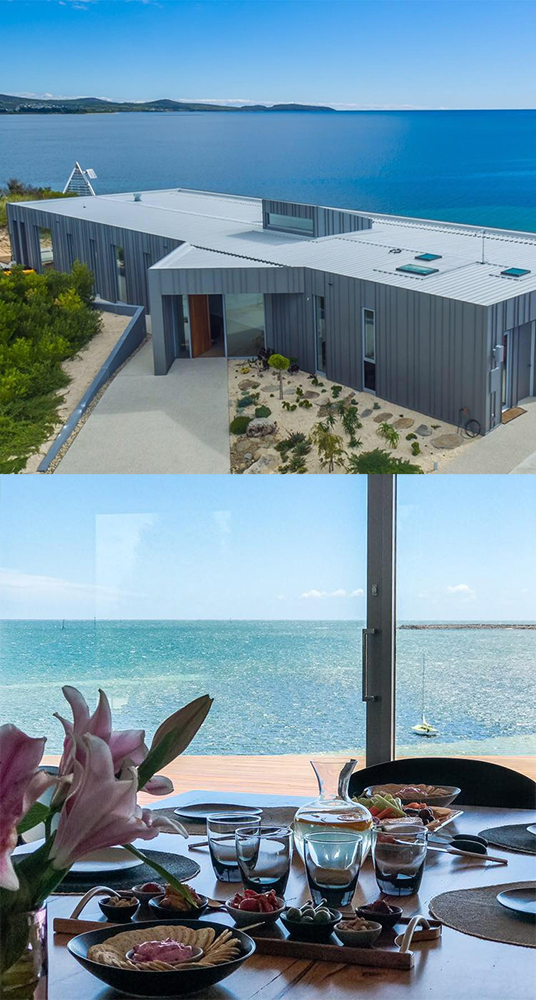 Special for the First Two Spots
A reclaim your calm coaching package valued at $465 include 2x 1 hour sessions and an essential oil blend.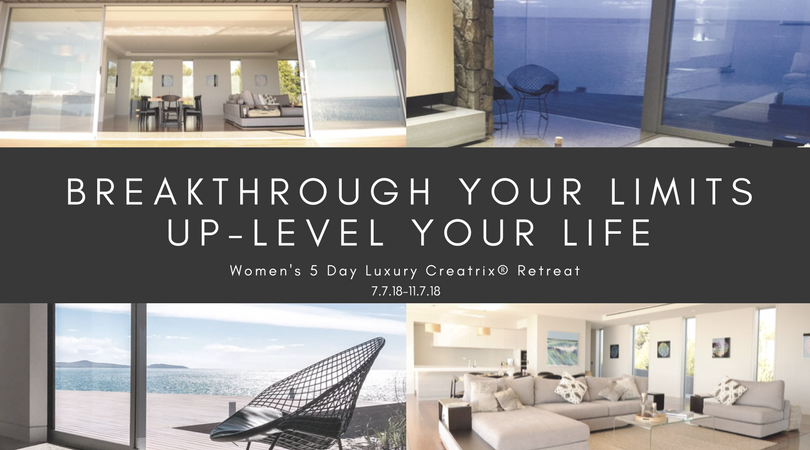 Imagine you had all the confidence needed to tackle any career or business challenge! That your decisions felt easy and no longer overwhelming because you knew in your bones that you are on the right path!
By attending this retreat you also access a service discount on future (Selected*) packages
The total value of this retreat  far exceeds $10,000 but as an early bird price for only $4997 or $5997 on a payment plan
You could spend this much on a year of coaching or courses and still be unconsciously sabotaging your career or business. In just 5 days you leave, cleared of your blocks and charged up for success.
Location: Low Head Beach House, 5 Dune place, Low Head, Tasmania 7253. Includes: Meals, accommodation and additional workshops.
"I WAS THE BLOCKAGE TO MY OWN SUCCESS AND 2 MONTHS LATER I'VE DOUBLED MY REVENUES."
"There is no other method available in the world like this. Its innovative with the Epigenitics concept. Two months after this course I have a waiting list of clients and I haven't even had to advertise yet!"
Authorised Creatrix® Facilitator & Group Facilitator
Who is this for:
You're a professional woman in management or running your own business.
You manage a team, you've maybe even navigated a career change in the mix.
You're a decision maker, and natural and compassionate leader.
Note: this Creatrix® retreat is focused on business and career related blocks facilitated in a small group by a licensed group Transformologist®. It is not a complete breakthrough as would normally be provided in a 1:1 personal breakthrough. To request a complete 1:1 breakthrough please contact me directly on here.
Stay Up To Date With The Latest Updates and Event Info